ALUMINIUM PRODUCTION
Brovary Aluminium plant (BRAZ trademark) is a powerful Ukrainian innovative enterprise with closed cycle of Aluminium manufacturing that is a part of Alumeta Group.
Thanks to a 35-years old history of continuous development, the use of modern high-tech equipment and innovative solutions, today it is well-known powerful manufacturing company that cooperates with 30 countries.
Large capacity
and recycling
BRAZ makes recycling of its own slag, which has 30% of Aluminium. We also actively use secondary raw materials in the production process.
It preserves our environment and adds efficiency to production, ensures independence from suppliers of raw materials.
The best production technologies
BRAZ is famous for its full production cycle from casting to the production of finished aluminum products (22,000 tons annually), which comply with all Ukrainian and international standards and quality certificates like ISO, CE, Din, Reach ROHS.
The advantages of the plant are the constant development and introduction of the latest technologies, the availability of highly qualified specialists with international experience and the use of modern equipment.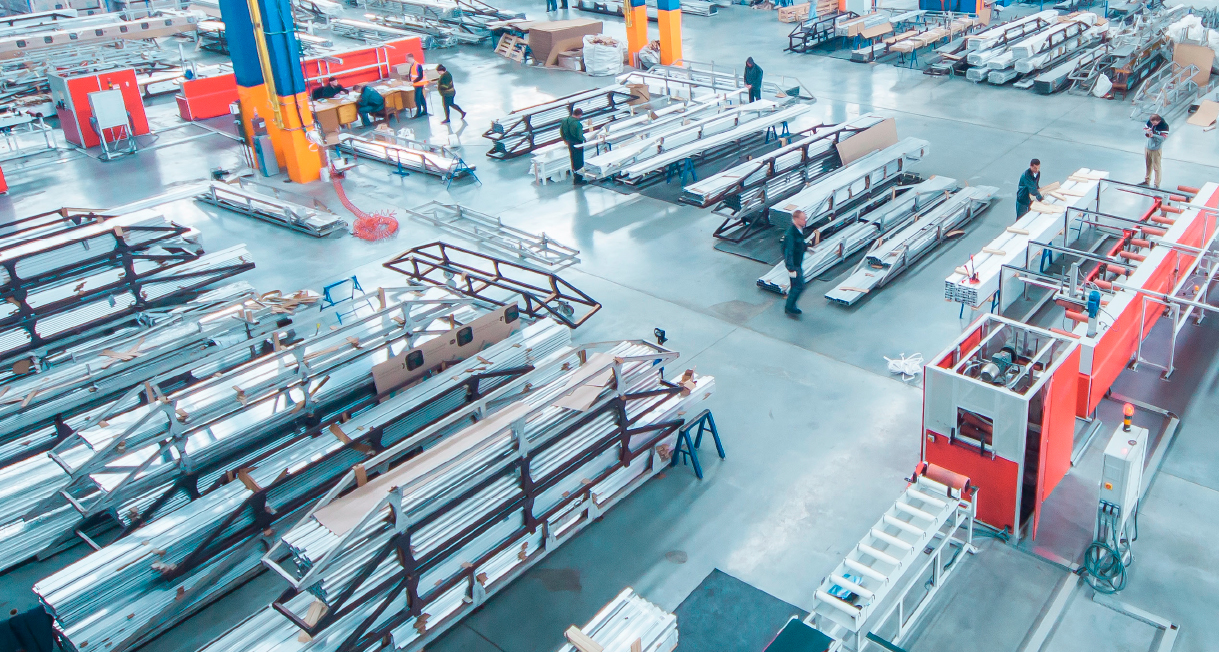 Innovative projects
The company annually produces more than 2,000 tons of profiles for solar panels. The enterprise repeatedly becomes winners of tenders on participation in major international projects in this field.
The payback period of solar panels from Aluminum is much shorter than from other materials and is maximum 7 years, after which its owner has free thermal energy forever. All this makes the products of Brovary Aluminum plant demanded while creating large energy efficiency projects in the field of solar energy.
Braz Construction is an engineering company that develops integrated and high-tech solutions for facade, door, window systems, interior partitions for office and living spaces of different complexity and configuration.
Braz Line is a leader in Ukrainian market in design, production and distribution of Aluminum profiles, construction tools, decor and other products for any needs.
ACORE Development Group is a construction company with a full cycle of services from proposal preparation and execution of all necessary permits to construction and commissioning of the finished objects.