ALUMINUM PROFILES, DECOR AND OTHER PRODUCTS
Braz Line is a leader in Ukrainian market in design, production and distribution of Aluminum profiles, construction tools, decor and other products for any needs.
The company is constantly expanding the assortment of products that exceeds 500 titles and represented in the largest building networks and online stores. The company also constantly introduces new technologies in its production.
More than 55 stores in Ukraine
All products of Braz Line are presented in Internet shops, as well as in the largest building networks of Ukraine. The company's products can be found in more than 40 cities of Ukraine in the most famous and popular national networks of construction hypermarkets.
Big assortment
Our wide range is able to satisfy the most demanding customers and decorate any premises. We create the following products: Aluminum profiles for floors and stairs, tiles, anti-slip profiles and systems of protecting from dirt, aluminum skirting boards, LED profiles, repair tools (screed board), tools for repair and all the necessary elements for a system of hidden doors.
Also, Braz Line manufactures aluminum products of various sizes for any household purpose.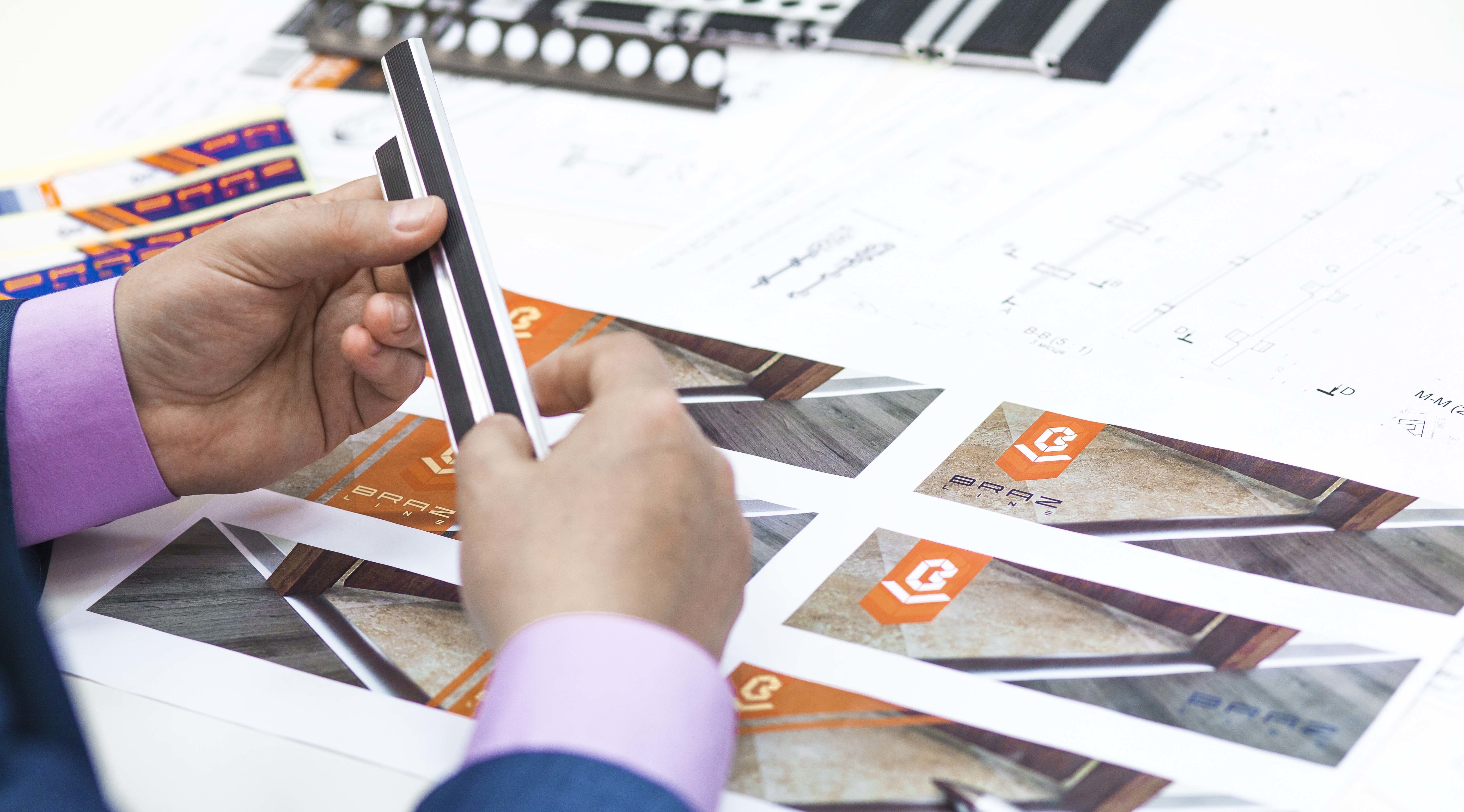 Benefits of company
Braz Line product advantages are in theirs lightness and strength, ductility and high electrical conductivity and environmental friendliness, resistance to high humidity, aggressive environments and extremes of temperature.
Notable bonus is in the simplicity of installation and care, pleasant aesthetic appearance, as well as fair reasonable price. But the most important is the use in the production of innovative coating method is sublimation.
Brovary Aluminium plant (BRAZ) is a powerful Ukrainian innovative enterprise with closed cycle of Aluminium manufacturing.
Braz Construction is an engineering company that develops integrated and high-tech solutions for facade, door, window systems, interior partitions for office and living spaces of different complexity and configuration.
ACORE Development Group is a construction company with a full cycle of services from proposal preparation and execution of all necessary permits to construction and commissioning of the finished objects.